Moving forward towards a better, cleaner, and greener future
Our motto and driving force are preserving the environment by adopting renewable energy.
Our constant endeavor to produce energy has proved detrimental to the environment. Therefore, it is time we bring a significant change in the way we produce and use energy. We, at SunShell Power, understand the future of energy is green. Renewable energy keeps the environment clean and has long-term benefits, such as cost reduction, improvement in energy efficiency and sustainability, and reducing carbon footprint.
Through our work, we fulfil one of the most basic needs of people – electricity. Our solar street lights, water pumping systems, solar irrigation solutions, and solar panels make lives better and reduce the carbon footprint of the area. In other words, we are proud of our work in solar energy and our key considerations are climate change and reducing carbon footprint. In fact, in places where no one thought of developing drinking water supply projects, we have commissioned them. So far, our work in major districts, such as Kolkata, Coochbehar, Siliguri, and Jalpaiguri, has proven efficient. In the future, we intend to encourage people in changing the ways they think about energy.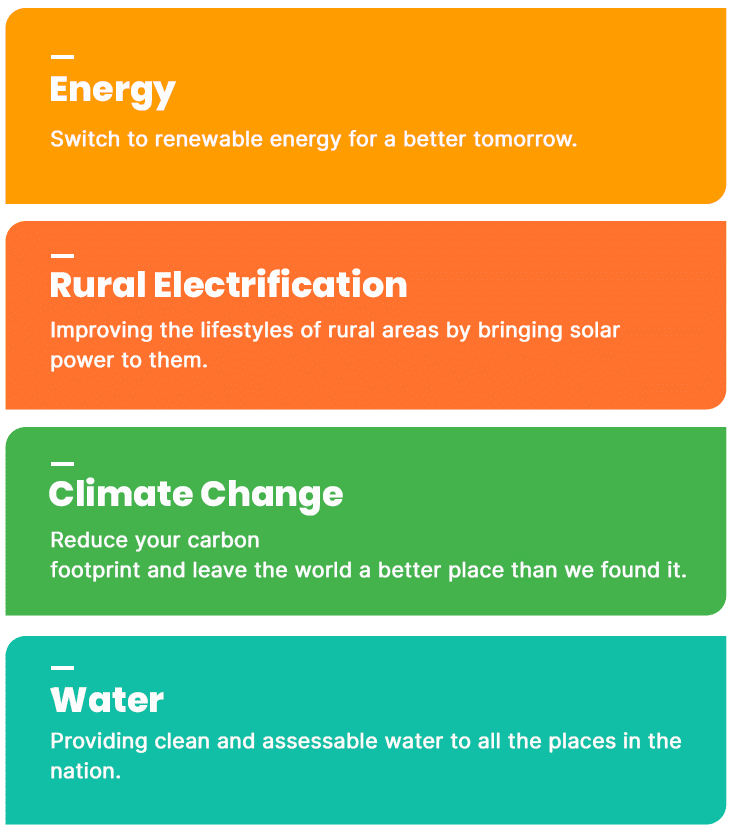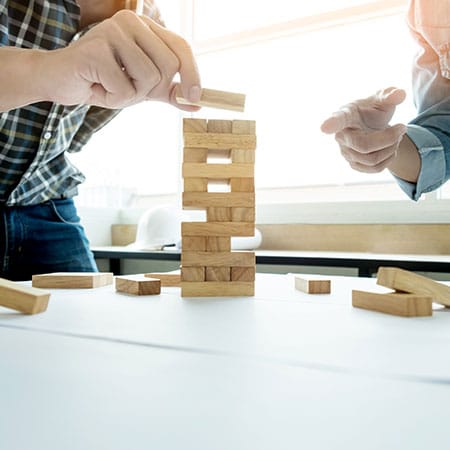 Our role in improving the environment
SunShell Power, since its inception, has been passionate about doing things that not only benefit its customers but also contribute to the planet. And it is well reflected in the work we do here. From water pumps to LED street lights, everything uses solar energy to function and, in turn, reduce the CO2 emission by 7452 tonnes per year, an equivalent to 3.67 lac large trees. Having said that, we plan to surge ahead in this direction and become a global champion in promoting and providing people with clean and green energy.
As an ongoing endeavour in creating a sustainable environment, SunShell Power works with companies, industries, and private residences to install solar rooftop power plants. While it cuts down on the customers' electricity bills, solar rooftop panels are a great way to co-exist sustainably. Along with that, our energy auditing, power consultancy, and power management services further play a vital part in promoting our work to build a sustainable future that we believe is definitely possible if everyone works towards it.
Know us better
SunShell Power is one of the best solar company in Kolkata, born from an idea to execute green energy to better utilization. We have used a versatile approach in making vigorous, engaging, and functional power plants that come up with the best results. We believe in consequences, and we combine knowledge with implementation to deliver a good outcome which assures secured returns on investments.
We have specialized and experienced engineers who ensure reliable, successful, and convenient on-grid as well as off-grid installations and executions of solar energy plants throughout entire India for residential as well as commercial purposes. What we do at SunShell is, evaluate the energy requirements that you possess, identify the properly integrated system that your project would need. We ensure maximum solar output through installation and integration into proper frameworks. We have some of the most genuine beliefs supported by extremely strong and truthful working principles as we invest.
Reasons for choosing us
Powering lives through eco-friendly and utility-scale solar solutions
Over 30 technically advanced and well-trained service professionals at your perusal
Strong presence in 7 states with service offices
Specialized engineers for residential as well as commercial projects
We've successfully installed over 4000 solar street lights in India
100 MW + Design & Commissioning Experience
Installation complying with all international standards
Affordable price
Maintenance and Web-Monitoring of plant
We ensure 100% customer satisfaction
We strive towards a sustainable future and a greener world
Our priorities are the planet and its people, rather than profits
Our experience coupled with our early entry into the industry allows us to bring cost-effective solutions to you
World Class design safety and protection according to IEC and IS codes
Hassle-free operation
After-sales support