Industrial Solar Power Plant
India's energy consumption and demand have risen at an accelerated rate in the past decade with rapid industrialization. India is expected to increase energy consumption by 4.2% each year by 2035, according to the BP Energy Outlook survey. Indeed, by 2035, India will represent 9% of the world's energy share. Thus, India needs to look forward to utilizing its energy resources to satisfy the energy demands with such expanding energy needs, since many regions in India still have power deficits. Many sectors have recently accepted solar energy as an alternative to traditional grids.
The sun shines throughout the day in most places of India. This daylight is sufficient to meet many enterprises' energy needs. The usage of unutilized rooftop space and little maintenance necessitate solar energy to deliver strong returns on investment. All these have a favorable effect on your finances and an even bigger environmental impact.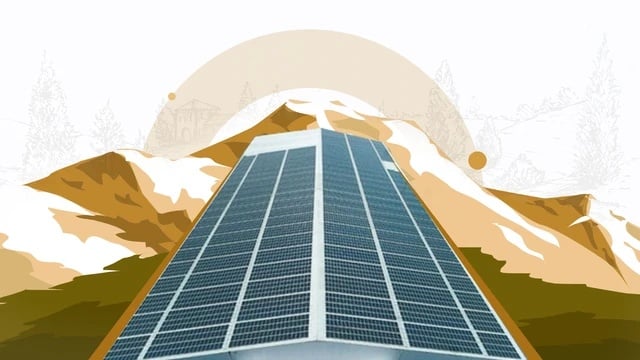 Industrial Solar power systems now have a 4 to 5-year return on investment. Investing in a high-quality solar panel will produce more energy than a low-quality solar panel. Industrial Solar Panels can be utilized for both On-Grid and Off-Grid Solar Panel systems, making it more profitable for industries to utilize solar panel power at night.
Electricity users in India are typically classified into 3 different categories i.e Commercial, Industrial and Domestic consumers. A considerable 44.2% of all energy produced in India is consumed in industrial use, making it one of the main electricity demand sectors. In many sections of the country, the industry tariff in peak hours is as high as INR 10/Unit. Therefore, industrial solar panels are a technique of reducing the grid's peak load and eliminating excessive rates for maximum hours.
In these recent years, Companies have understood how solar systems enable them to build the goodwill of the community, increase their perceptions of stakeholders, cut energy costs, and earn an investment return.
Since in general space is not a constraint for Rooftop Solar plants in the industry, it offers a workable solution to meet the requirements of high electricity. In the context of depreciation, capital subsidies, and other incentives, industrial firms with captive 'industrial solar power systems can also benefit from tax advantages. Though there are some rules like some percentage of total electricity supply must be generated by Solar Systems in certain union territories and states still that is very attainable. Solar developers are also building solar parks in many states and cities of India that are now among Indian solar companies' most expanding categories.
Cleaner and cooler roof
The solar power system reduces the amount of heat reaching the roof by an incredible 30%, keeping a building's roof 5 degrees cooler than portions of a roof exposed to sunlight directly.
Protection against power cost increases
Installing solar power system on your factory makes you a self-sufficient, energy-producing organization. This will shield you from any increases in the cost of power.
Consume free power and sell the excess
For businesses operating at a thin profit margin in those first critical years, initiatives like selling electricity makes all the difference.
Become socially responsible
Your decision to use solar energy will the planet a better place.
Save tax
Government of India is promoting the solar power system through tax relief under section 32 of income tax act
Electricity savings
Installing the solar power system at your factory or industrial premises will eliminate or reduce the concern related to electricity bills.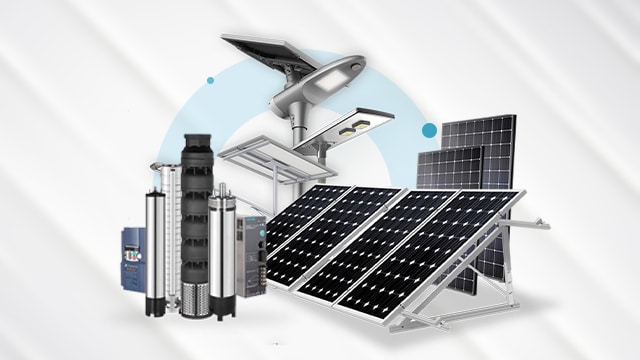 FAQ
Still not sure? Here are some answers to the frequently asked questions.
What are the key factors that affect solar power generation?
To ensure that the generation from your Solar PV system is maximized, the following should be kept in mind:
Location (Solar Irradiation/ weather conditions)
Plant layout
Shading and roof orientation
System design
Equipment quality
Operations and maintenance
How often should I clean the solar panels?
Solar Panels do not require much cleaning. Generally, it is recommended to wash your panels in 30 to 45 days in summer, 45 to 60 days in winter. Cleaning in the rainy season is not required as the rain does all the cleaning for you.
Cleaning solar panels is as simple as cleaning your car or house windows. Just ensure that you use clean water.
What are the environmental benefits of solar energy?
Solar power provides significant environmental and health benefits, like other renewable energy options. Solar emissions lower greenhouse gases, which contribute to climate change and lead to fewer air pollutants, such as sulfur dioxide and particulate matter which can cause health problems.
What size solar energy system should I get?
The size of your solar energy system will depend on the amount of electricity you use each month and also the circumstances of the weather. Analyze your previous electricity accounts and compare quotes from professional, pre-screened solar providers for the optimal system size for your needs.