All in One Solar Street Light
Compact, lightweight design with motion sensor that can be used anywhere.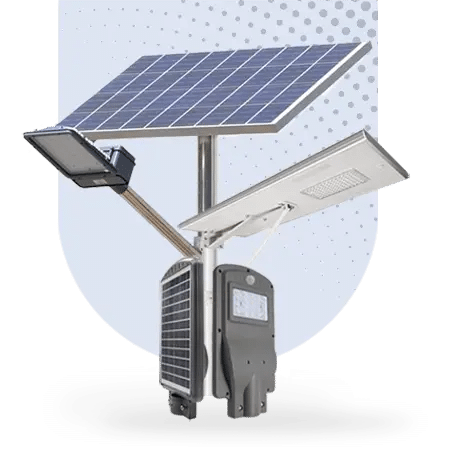 All in one solar street lights are a modern outdoor lighting option that has recently gained popularity due to their compact, attractive, and lightweight designs. All of the components of all in one solar street lights are combined into a single device. These street lights are available with and without motion sensors. From dusk until sunrise, the lights without motion sensors operate at full brightness. All in one solar street lights with infrared motion sensors decrease their brightness 30 seconds after turning on at dark and immediately flash up to full brightness when motion is detected. If there is no movement in the region, the dim mode is restored. This function helps to save energy and is beneficial in places where there isn't a lot of foot traffic.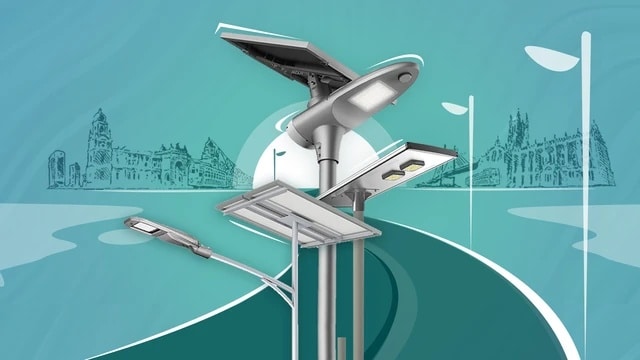 There are many benefits of switching to all in one solar street lights from traditional ones. All in one solar street lights use environment-friendly, long-lasting lithium-ion or LiFePO4 batteries that promise enhanced product life and are maintenance-free. Not only that but these lights are sleek, lightweight, and compact which makes transportation and installation effortless.
Installation of all in one solar street lights is relatively simple too. It can be done with minimal manual assistance and basic equipment. Due to their small size and integrated design, the lights can be installed onto poles or walls.
Energy-efficient and intelligent control systems are used in these lights to help extend the life of the solar lighting unit by the use of motion sensors and dimming features. Also due to the use of LED technology, ensures brighter light which consumes lesser energy.
There is also a provision for customization. The Poly-crystalline or mono-crystalline solar panels, as well as PWM or MPPT charge controllers, are utilized in current solar street lights, which come in a variety of designs. Many of the most recent contemporary solar street light designs are reasonably priced, making them accessible to the general public.
The risks of theft and accidents are significantly reduced since all of the components of contemporary solar street lights are located on the upper side of the pole, and there is no risk of overheating because no external wires or cables are required to link the components. The All in one solar street lights are also weather-resistant, waterproof, shockproof, rust-proof, and require no maintenance.
All in one solar street lights can be placed almost anywhere, including gardens, decks, roads, highways, perimeters, walkways, playgrounds, gazebos, parks, and even isolated places, as long as the chosen area receives enough direct sunshine throughout the day.
FAQ
Still not sure? Here are some answers to the frequently asked questions.
What is all in one solar street light?
All in one solar street lights are integrated solar street lights that bring together four major components: solar panel, light source, battery, solar energy cables, and solar controller.
What is the difference between all in one solar street lights and traditional solar street lights?
The upfront cost of the upfront cost is low since it combines all the components together. It only needs 27 Ah battery and 50 watts solar panel, whereas traditional solar street lights require 156 Ah and 280 watts, let alone other extra wiring costs that are entailed in installation.
How does an all in one solar street light work?
First, the solar charge controller will turn off LED lights towards dawn once solar panel voltage rise to 5V, which is accounted for a little sunlight in the morning. When there is enough sunshine during the day, the solar panel will work together with the solar charge controller to collect the solar energy.
Why should we use all in one solar street lights?
The lithium batteries are lighter, smaller, with longer lifespan. The LED takes up far less space in the lamps as compared to MH/HPS bulbs. There is no wiring needed. They are energy efficient and have better resistance to natural calamities.