Solar Power Plant
Our solar power plant provides you with the energy you need while reducing your carbon footprint.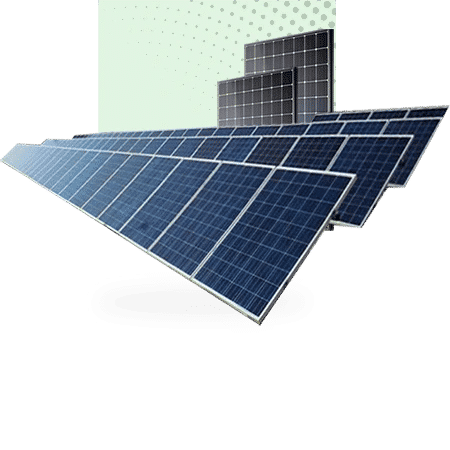 Power is one of the key infrastructures for the growth of Industry and economy. Over the past two years, Renewable energy has emerged as the key to India's electrification plan. When it involves the daily usage of electricity, the solar rooftop is that the best choice to put in everywhere in India. With average solar insolation of 4-7 kwh/m and 300 sunny days in a year, India's potential for harnessing solar power is immense. The government of India (GoI) wants a growing share of the country's electricity generation to return from renewable energy.
In its NDCs, India aims to increase the share of installed electric power capacity from nonfossil-fuel-based energy resources to 40 % by 2030. With India setting the ambitious target of 175 GW by the year 2022 for Renewable Power, this sector is now poised for a quantum jump.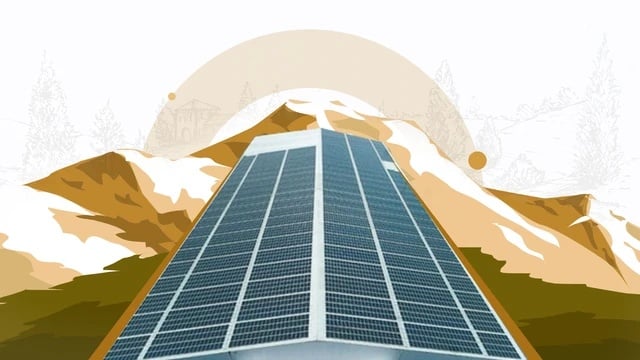 As a part of clean climate commitments, India plans to install 40 GW of PV Solar rooftop Power Plant by 2022. With a market potential of 124 GW, around 506 MW of Solar Rooftop has been installed up to December 2016.
Solar rooftop, which is usually called a rooftop Photo-Voltaic power plant or PV system, maybe a photo-voltaic system that has its electric generating solar rooftop panels mounted on the rooftop of residential or commercial buildings or structures. These panels help in converting solar energy from the sun into electrical power. Some of the major components include photovoltaic modules, mounting systems, cables, solar inverters, and other electrical accessories.
One of the main benefits of investing in a solar power plant is it offers cost savings. Because the tariff rate of solar rooftop panels is 17% and 27% cheaper than commercial and traditional tariff rates. Solar rooftop installation also reduces electricity bills because rooftop solar panels supply electricity to the building, in order that they got to buy less electricity from the grid, and therefore the net-metering allows you to sell your excess power to the utility company for even lower energy bills.
On top of that, solar power plants are eco-friendly. They don't produce greenhouse gases such as CO2 and CO. From recent research studies, and we got to know that this solar energy can eliminate carbon emissions by 258 million metric tons if they are extensively used over the next twenty years.
Despite being a developing nation, India is no stranger to power cuts. Though the deficiency of electricity is decreasing in India day by day, several rural and urban areas still have interrupted and unreliable connection of grid electricity. Usually, they are forced to use diesel generators, which causes damage to the environment. Hence solar rooftop power panels can be the perfect and affordable choice in this scenario. Since solar rooftop panels use the sun as their source of energy, in order that they are eco-friendly, and their cost of operation is additionally stable.
The life of a rooftop solar panel is known to be 25 years. Rooftop solar panels don't have any moving parts or electronics and no requirements for maintenance throughout its life of 25 years or so—all it needs is to wash panels once every 15-20 days with a cloth.
Seeing the potential of Solar power plants, the Government of India has taken an ambitious target of installing 100,000 MW of solar power by 2022 out of which 40,000 MW is to be achieved through Rooftop Solar (RTS) power plants as per the clean climate commitments.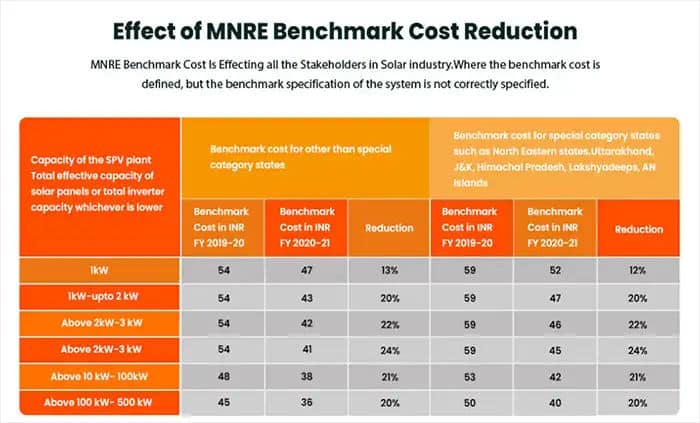 Impact on the environment
Solar energy does not produce greenhouse gases and does not pollute the water.
Reduce your energy bill
Generating your own electricity means that you will be using less from the utility supplier. This will immediately translate to savings on your energy bill.
Solar energy is applicable everywhere
Solar energy can be deployed anywhere, particularly in remote regions with no access to any other source of electricity.
Less electricity lost during long-distance transport
Having solar panels on the roof or in the yard significantly reduces long-distance transport, therefore increasing the efficiency of the solar panels.
Improves grid security
The grid is less vulnerable to blackouts if there are many power plants which are spread out.
Low maintenance cost
Most reliable solar panel manufacturers offer 20-25 years warranty. Also, as there are no moving parts, there is no wear and tear.
Realizing the immense RTS potential and the ambitious targets, MNRE had launched Grid Connected Rooftop and Small Solar Power Plant Programme with an increased budget of 5,000 Crore ( 50 billion) for rooftop solar photovoltaic (RTS) projects up to 2019-20.
SunShell Power is rated amongst one of the Top rooftop solar companies in India. The need for solar energy plants is increasingly gaining popularity across a good range of commercial, commercial, and residential sectors thanks to the relatively lower cost of investments and lesser complexities involved in setting up a plant. We, at SunShell Powers, possess years of expertise and in-house engineering capabilities to build innovative rooftop solar power plants of all sizes – from a few Kilowatts to Megawatts depending on customer requirements.
FAQ
Still not sure? Here are some answers to the frequently asked questions.
Should I install rooftop solar panels?
Whether you should install rooftop solar or not depends upon a lot of factors, none more so than whether you have a free rooftop with enough space and shadow-free area. Post that it depends on what kind of electricity bills you are generating and what kind of power backup you have.
What are the types of Solar rooftop panels available?
There are three types of solar rooftop power plants: Off-grid, On-grid, and Hybrid Systems.
Where can solar power plants be installed?
Solar power plants can be installed at the rooftops of residential and commercial complexes, housing societies, community centres, Government organizations private institutions, etc.
How much roof area is required to set up the Grid Connected Rooftop Solar PV System?
About 10-12 Sq.mt area is required to set up 1 KWp Grid Connected Rooftop Solar PV System.
In net-metering, the excess solar energy is exported to the grid. The same excess solar energy exported is deducted from the energy imported from the grid subject to certain conditions. The consumer pays for the net energy imported from the grid.
I have a power cut issue, which type of solar rooftop solution should I go for?
Go for Off-grid solar power systems. These systems store the electricity produced by conversion in batteries and utilize the stored energy by converting it back to AC so that you can keep running your appliances during power cuts.
What is the lifespan of a solar power plant?
Solar power plants are currently considered to have at least a 25 years lifespan. PV modules are covered with a long-term performance guarantee (usually 10 years with less than 10% decrease and 20 years with less than 20%) by all the most important manufacturers. Guarantees for electronic components such as UPS can also be extended for several years beyond standard terms.
How much electricity bill will I save when I use a Solar power plant?
The electricity bill you save is proportional to the capacity of the solar panel installed. In a tropical country like India, we can expect an average of 4-5 hours of good sunlight for about 300 days in a year. A 1000Wp panel will generate about 4-5 units per day on a sunny day.
Why is proper installation important?
Installation by a trained technician is very important. There are many details like the quality of input & output wiring, reverse supply of AC voltage on the output, proper safety Earth, polarity of wiring, routing, and casing of the PV cable, etc. which has to be done as per standards. Ease of maintenance in case of a breakdown is also an important consideration. Good installation ensures trouble-free and long life. Hence, get installed only by a trained technician.
Can I use normal cables in a Solar rooftop system?
You can't use any regular cable for your solar power system. Specialized cables custom-made for residential solar power plants are used to ensure minimal loss of electricity being generated. They are UV-protected and strong and long-lasting enough to withstand the rigours of nature - be it peek of summers, incessant rains, or thunderstorms. The use of any ordinary cable is a big health hazard as well with high chances of electrocution for the people in the vicinity of the system. The bad quality wire will not only make your solar power system ineffective but will result in being more expensive as you will end up changing the wires of the entire system in the exposed parts get deteriorated resulting in the risk of electrocution.
When do the batteries come into the picture while installing solar?
If you are going for an off-grid solar solution, solar batteries are one of the crucial components as they allow you to store the electricity generated by the solar plant and use it in case of power outages or in case of no mains. A good battery would be the one that gives long backup and requires very little maintenance (less frequent water to up).
What effect does shading have on the performance of the solar panels?
The performance of solar (PV) panels is affected by the shading effect of surrounding trees and buildings, passing clouds basically anything that casts a shadow onto the panels. The sunlight converted into energy by the PV panels shall depend on the amount and duration of the shadow falling on it. Lesser the shadow, the more the energy! No shadow - maximum energy!
Which direction should the solar panels face and why?
Solar panels need to face true south direction for maximum power generation. The reason behind it is that when the sun moves from the east and goes to the west, it leans towards the south direction. Irrespective of which part of the year it is, the inclination will always be towards the south. Hence for the optimum harnessing of sunlight, the solar PV panels should ideally face south.
At what angle does one need to place the solar panels for maximum output?
The angle at which the solar panels are fixed according to your location's latitude. In general, the angle of tilt will lie between 9 to 12 degrees in the southern part of India and 25 to 30 in north India. The angle decreases as the altitude of installation increases to nullify the impact of high-speed winds on the installation.
What is the typical maintenance required for a solar rooftop power plant?
The most crucial part of maintaining a solar rooftop and making sure of the optimum power generation is to keep the solar panels clean. Ideally, it should be done at least twice a week. Apart from this, all the main components come with performance warranties, so you don't have to worry about the other stuff too much. Solar panels come with 25 years of performance warranty while that of inverters and batteries keeps on varying.
Do individuals get any subsidy/tax benefits for adopting solar power plants?
Absolutely, In the case of a rooftop Grid-Tie solar power system, the owner must complete all the necessary requirements for getting the net-meter installed. This may require additional time and fees depending on the local electricity utility. Any good service provider will assist you fully in the process. For battery-based systems, no permits are required. However, in case there are subsidy schemes offered by the local government, additional documentation may be required for subsidy.
Is it worth installing solar panels in my house in India to power all my electrical equipment and completely cutting off power coming from the grid, keeping in mind the initial investment and long-term savings?
Installing a rooftop solar PV system is any day a wise choice. It will help you to reduce your monthly electricity bill. But going completely off power from the grid might not be the best thing to do. Why? If you are completely cut off from the grid, then you will be needing batteries for storing the light energy that is converted into electricity. This energy then shall be re-converted for use and it is here that efficiencies of conversion come into play. Also, batteries increase the cost as they need to be replaced every 4-5 years and require maintenance. A grid-tied solution with net-metering is perhaps a better choice. You can enjoy all electricity generated by the panel during day time and during night time, you can take power from the grid. The math, therefore, is simple. A system with storage or an off-grid system requires a higher outlay of money owing to the batteries. For complete autonomy an even higher one! Whereas, with a Grid-tied or an On-grid system you have a choice of power sources your own Solar Power Generation System or the Grid. If you consume more than you generate, you pay for the excess units. On other hand, if you generate more than you consume then you get paid for the excess units.