UNO-DM-5.0-TL-PLUS-SB-QU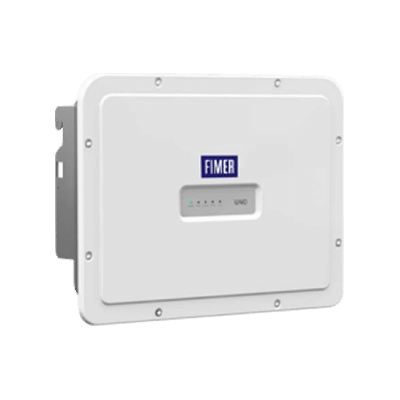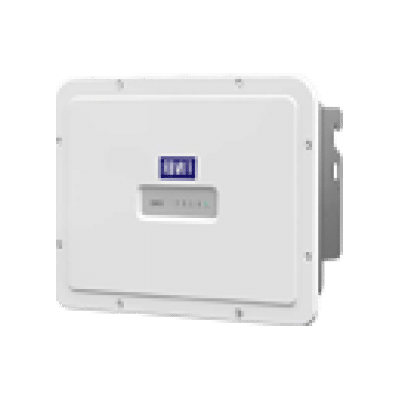 Description
The new design incorporates FIMER's quality and engineering into a lightweight and compact package, owing to technological advancements that optimise for installations with varying orientations.
All power ratings share the same overall volume, allowing for increased performance in the smallest possible footprint, and feature a dual Maximum Power Point Tracker (2 MPPT).
Home storage system powered by 48V Universal Energy Management (UEM) and FIMER's UNO-DM-TL-PLUS-Q line of residential inverters.
This is the first all-in-one ESS that intelligently manages electricity flow from any source to any use. It works with any manufacturer's panels and any existing residential grid-tied solar system. No other product allows simultaneous AC/DC coupling and is as expandable.
Energy storage for residential solar installations is another step in the evolution of renewable energy for consumers, says Solar GM Eduardo Casilda. Its versatility allows installers to recommend a tested, single unit upgrade to solar systems without battery backup, resulting in a smarter energy management.
Innovative energy management features like load shaving, time of use, generator auto start, and smart outputs in the Humless Universal give customers options to match grid needs/requirements. This intelligent energy management reduces electricity costs and increases battery life.
Wireless Web user interface access
Ease of commissioning
UL 1741 SA
Embedded connectivity for smart buildings and smart grids
Controllable feed-in (for instance "zero injection")
Remote firmware update for inverter and components
MODBUS TCP/RTU Sunspec conform
Aurora Vision® cloud remote monitoring
Dual input section with independent MPPT power supply
Product Highlights
Easy to install, fast to commission: The wireless communication allows for easy, quick, and safe installation without opening the inverter's front cover. The simple commissioning routine eliminates the need for lengthy configuration, reducing installation time and costs.
Smart Capabilities: Customers can use Aurora Vision® remote monitoring with embedded logging and direct data transfer to the internet (via Ethernet or wLAN).