FIMER FLEXA AC Station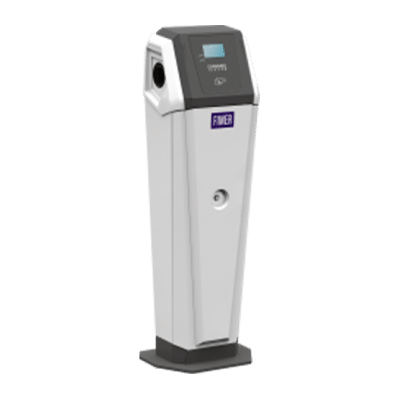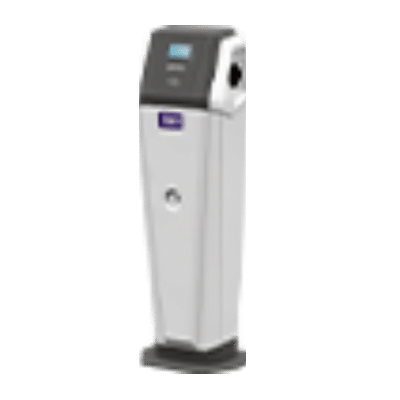 Description
The FIMER FLEXA AC Station is an IEC 61851-1-compliant Mode 3 AC charging equipment for electric cars. It may be utilised in a variety of contexts, both private and public.
Upto 2×22 kW
In accordance with IEC 61851-1, the FIMER FLEXA AC Stations are intended for durability and ease of use.
The station can charge electric vehicles in Mode 3 and comes in two power configurations: one with two Type 2 sockets that can charge two electric vehicles simultaneously at up to 22kW each (max total power 44kW); the other with a Type 2 socket and a Type 3A socket that can charge two electric vehicles simultaneously at up to 22kW and 3.7kW respectively (max total power 25.7kW).
Depending on the connection characteristics, both combinations are offered in three distinct models:
Stand Alone : Basic characteristics that ensure ease of use at a low cost. Its capabilities are restricted to interacting with the electric car, initiating the charging process, and assuring the vehicle's safety. Modbus TCP/IP connection is also available on the station. LED lights located near the outlets on both sides of the station indicate whether or not the station is charging.
Local Controller: A RFiD card reader is included in this version of the station to control access to the charging stations. The user interacts with the device locally through an OLED display and LED lights near the charging plugs.
Future Net: In addition to the RFiD card reader and Modbus TCP/ IP connections, the station has a 3G/4G connection that allows it to communicate with any suitable backend system using the OCPP 1.5 or 1.6 Json protocol. As a result, both charging point access and accounting and payment may be managed centrally. The user interface is a 4.3″ TFT display with LED lights near the charging ports that act as a user interface.
The FIMER FLEXA AC Station charging stations are made of durable materials that can survive harsh weather and provide exceptional convenience of use for both users and maintenance professionals.
FIMER FLEXA AC Station- Stand Alone
The FIMER FLEXA AC Station Stand Alone allows charging electric cars in alternating current (AC) in Mode 3. Two Type 2 sockets (each having a maximum power of 22kW) or one Type 2 socket (max 22kW) and one Type 3A socket are available (max 3.7kW). It is the most trustworthy alternative for delivering free charging sessions in semi-public or private settings, since it is stylish, strong, and intended for optimal simplicity of use.
It has the following features:
Safety and security systems:

– Both differential and magnetothermal protection are included in the station.
– It has the ability to lock the charging wire throughout the charging process and only release it after the charge is complete.
– During the charging stages, the station interacts with the car to regulate the amount of current and ensure that the vehicle is connected properly.
– Internal temperature sensors are installed in the station.
– The T2 sockets include an anti-vandal mechanism as well as a shutter, whereas the T3A sockets have a protective door.

Local indication: depending on the charging state, the status LEDs near each socket light up in different colours.
Fault verification and backup: the station may use internal diagnostics to check for any defects and automatically reset the internal differential switches. Due to the existence of super capacitors, any charging session that is still in process is terminated in the event of a power outage.
Power supply: the station has an inbuilt Load Management system that distributes the available power between the two plugs as efficiently as possible.
Modbus TCP/IP connectivity